PEPTINEX COLLAGEN PEPTIDES
Improve your
day-to-day quality of life
Peptinex Collagen Peptides
Peptinex collagen peptides, also known as hydrolyzed collagen, is a comprised of type I and III collagen peptides obtained from natural animal protein sources.
Our collagen production process uses the latest and best technology to guarantee a protein with low molecular weight for greater bioavailability and digestibility, with a variety of potential benefits for beauty and health.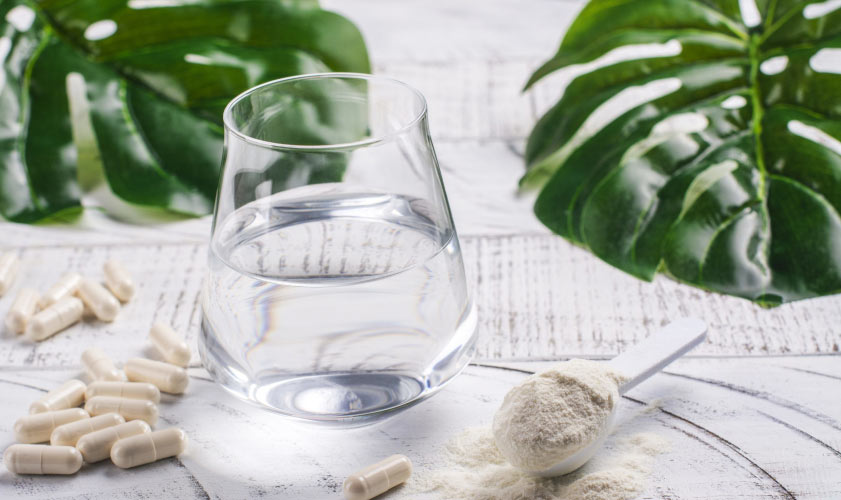 Health benefits and neutral qualities make
Peptinex easy to integrate into any formula.
Hormone and pesticide free
Fat and carbohydrate free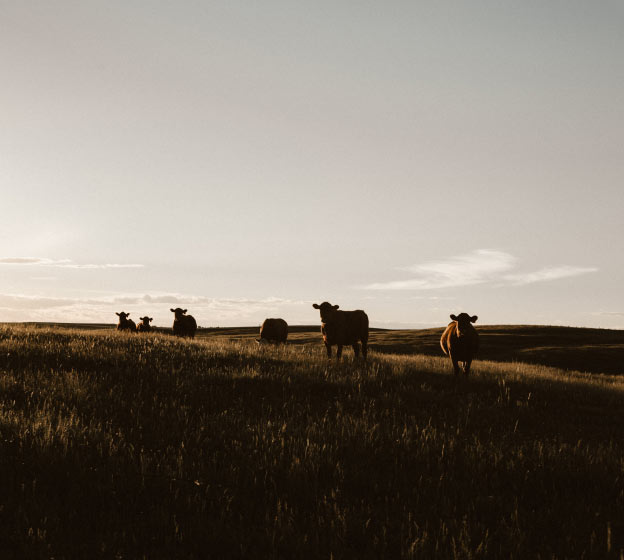 How Collagen is Obtained
Collagen peptides are obtained from the native collagen found in animal sources.
We exclusively source from grass-fed and pasture-raised cattle, fulfilling a market trend toward natural protein sources.
Our premium material suppliers are part of the meat industry and carry out the initial processing of these materials before delivery to our factories.
After this stage, we carry on with production using food safe protocols, resulting in a healthy, pure, and natural product.
Peptinex collagen peptides are produced from bovine and porcine sources.
Because collagen is only found in animal sources and cannot be derived from plants, there is no such thing as vegan collagen.
Peptinex Amino Acid Profile
Peptinex collagen peptides have a unique composition of all the amino acids needed to support our bodies: glycine (30%), proline (12-14%) and hydroxyproline (14%).
Of the essential amino acids, only tryptophan is not present.
Learn more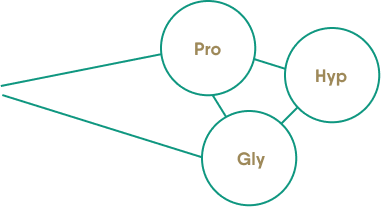 Peptinex, great for your health and ideal for your products
Add nutritional value to your products
Improve functional characteristics and texture
Flexible product for use in the food, nutricosmetic, and supplement industires
Use it as a powdered supplement, functional beverage, or concentrated liquid
We offer the perfect solutions for your product!
Peptinex dissolves instantly in hot and cold liquids.
A highly stable protein - perfect for any application:
Our products are available in different specifications:
Raw material
Density
Agglomerated (instant dissolution) or regular
Molecular weight

Bovine source

Porcine source

Bovine source

Bovine and porcine source
Benefits of Collagen Peptides
When we are young, collagen is abundant in our bodies, supporting our skin and hair, muscles, and joints. As we age, our collagen begins to degrade, and requires supplementation.
Collagen peptides offer a variety of potential benefits to our bodies and health.
Stimulate your body to produce more collagen (Matsuda, 2006);
More hydrated and beautiful skin (Choi, 2014);
Feel more youthful (Proksch, 2014);
Increase antioxidant effects for healthier skin (Oba, 2013).
Reduce pain that interferes with your life (Clark 2008);
Reduce cartilage wearing down (Bello 2006);
Keep your joints healthy (Benito-Ruiz 2009);
Improve your performance (Hartog 2013).
Health and strength of bones (Daneault 2014);
Reduce bone density loss (Guillerminet 2012);
Improve bone density and mineral composition (Takeda 2013).
Greater well-being and health
Protein source
Keep lean mass in your body (Hays 2009);
Feel fuller longer (Veldhorst 2009).
Applications
As a protein-rich ingredient, Peptinex is ideal for formulating more nutritional and healthy drinks.
With neutral smell and taste and excellent solubility in hot or cold liquids, Peptinex collagen peptides can be used in ready-to-drink beverages or consumed as a powder supplement.
Peptinex collagen peptides contribute more functionality, texture, and emulsion in cereal and protein bars. Peptinex is easily incorporated into any formula, making it compatible with any processing equipment.
Its properites also improve the consistency and chewiness of the product, eliminating the need for another texturizing agent.
Combining Peptinex collagen peptides with dairy products such as fermented drinks, yogurts, flavored milk, and dairy desserts results in a nutritious and delicious product.
Peptinex is high in protein, easy to use, improves the stability and texture of formulations, and can be pasteurized, helping you formulate healthier foods without the use of additives.
Everyone loves sweets, and adding Peptinex collagen peptides to candy is a great way to make your favorite treats healthier.
Sugar-free gummy candy, chewy candy, chocolate, and other confectionery are made better for you with the addition of Peptinex.
Tablets and capsules are a convenient and practical way to take Peptinex collagen peptides.
Presented in powder form, Peptinex can be added to tablet and capsules. Because of its neutral qualities and adhesive nature, it makes an excellent filler, and its high protein content adds nutrition value.
With Peptinex, it is possible to formulate shakes, powder mixtures, soups, breads, healthy snacks, biscuits, cookies, cakes, and other products aimed at improving beauty and well-being, from the inside out.
Peptinex is easy to apply and can be mixed with any powdered ingredients, is stable when heated, improves texture and emulsion, makes cookies and snacks more chewy, and has a high protein content.
Cosmetics and Topical Application
Adding Peptinex collagen peptides to anti-aging creams, shampoos, and other products for topical application enhances their moisturizing power.
Peptinex improves the stability and creaminess of emulsions and is stable over a wide range of pHs. Its solubility in cold liquids makes it easy to add to formulations.